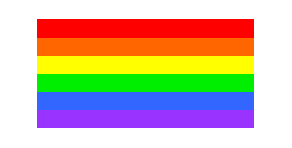 Books and Printed Resources

OutProud! The National Coalition for Gay, Lesbian & Bisexual Youth
OutProud deals with lesbian and gay issues as they pertain to young people. The site offers a wide range of resources for youth and educators.
Youth Assistance Organization (YAO)
Youth Org provides information for gay, lesbian, bisexual and transgender youth.
Charlie Galvin's Page of Gay and Lesbian Resources
Charlie offers a variety of links to gay and lesbian resources, many of them are appropriate for gay and lesbian youth.
P.E.R.S.O.N. Project
Gay and Lesbian youth concerns and information.
Resources for Parents of Gay, Lesbian, Bisexual & Transgendered Youth
Information for parents of GLBT youth.
Gay & Bisexual Male Youth Suicide Studies
Current studies and research findings on gay and bisexual male youth suicide.


WorkNet Employer Database (HRC)
Lists of companies that offer domestic partnership benefits and non-discrimination policies that include sexual orientation.
Sexual Orientation: Science, Education, and Policy
This is a wonderful site that features the work of Dr. Gregory Herek, University of California, Davis. Dr. Herek is a noted authority on anti-gay prejudice, hate crimes, and the stigma of AIDS. This site provides factual information about sexual orientation to promote the use of scientific knowledge for education and enlightened public policy. This site includes information on homophobia, hate crimes, gays in the military, homosexuality and mental health, homosexuality and child molestation, and changing sexual orientation.
How Homophobia Hurts Everyone
Excellent and well known article by Warren J. Blumenfeld.
Gender and Sexual Identity
Another excellent article by Warren J. Blumenfeld.
Y? The National Forum On People's Differences
This forum lets you ask people with different backgrounds (religious, gender, race, age, class, geographic area, sexual orientation and occupational) the questions you've always been to embarrassed to ask. You can also provide answers to questions asked by others. A unique and informative site.
TurnOUT!
Your Guide To Gay and Lesbian Politics on the Web!
Parents, Families & Friends of Lesbians & Gays (PFLAG)
PFLAG is a national organization dedicated to providing information, education, and support for the parents, family and friends of lesbians and gays. You will find a list of local chapters, their mission statement, and general information about sexual orientation at the PFLAG site.
The National Journal of Sexual Orientation Law
Database of articles dealing with the legal aspects of sexual orientation.
Lambda Legal Defense & Education Fund
A national organization committed to achieving full recognition of the civil rights of lesbians, gay men and people with HIV through litigation, education and public policy work. This site provides information on their AIDS, employment Discrimination, same-sex marriage, the military ban and anti-gay initiatives projects.
Answers To Your Questions About Sexual Orientation & Homosexuality
The American Psychological Association's page on sexual orientation.
APA's Policy Statements On Lesbian & Gay Issues
At the American Psychological Association's web site.
Lesbian & Gay Parenting
The American Psychological Association's page on Gay Parenting.
Empirical Studies On Lesbian & Gay Parenting
At The American Psychological Association's web site
Gay and Lesbian Issues
The American Psychiatric Association's page on gay and lesbian issues.
Human Rights Campaign (HRC)
The HRC chronicles the battles that are being fought regarding lesbian/gay lesgislation and litigation. The HRC link page contains approximately 55 links, many of them are political in nature.
The National Gay & Lesbian Task Force
The NGLTF is an organization which seeks to build the political strength of the lesbian and gay rights movement at the grassroots level. Press releases and position papers are available online.
Gay and Lesbian Alliance Against Defamation
GLAAD's web site serves to further its goal of fighting the defamation of lesbians and gays and their enforced invisibility in the popular culture. The site defines the goals, the victories and the battles being waged by GLAAD, with regional chapters reporting on events in their areas.
Partners Task Force for Gay & Lesbian Couples
A national resource for same-sex couples. Supporting the diverse community of committed gay and lesbian partners through a variety of media. The Web site contains 120+ pages of essays, surveys, legal information, with an emphasis on legal marriage.
Freedom To Marry
Another resource for same-sex couples. Emphisis at this site is on legislation in the U.S. regarding same-sex marriage, with a large amount of information on the developments in Hawai'i.
And Justice For All
An organization dedicated to promoting heterosexual involvement in the gay, lesbian, bisexual & transgender rights movement.
Lesbian and Gay Public Awareness Project
LGPAP's primary goal is to provide resources for people to educate others about the gay and lesbian community. An online version of their wonderful brochure "Homophobia: What are we so afraid of?" is available at their site. This brochure is also available in Spanish from ARENAL, a Spanish speaking LesbiGay homepage.
The Gay, Lesbian, and Straight Education Network
GLSEN fights homophobia in K-12 schools around the country. This site contains a wealth of information on gay and lesbian youth suicide, and the effects of homophobia on our children.
Straight Spouse Network (SSN)
Support & information for spouses (current and former) & children of gays & lesbians.
Children of Lesbians and Gays Everywhere (COLAGE)
An organization for persons with lesbian, gay, bisexual & transgender parents.
Family Pride Coalition
An organization for GLBT parents.
The Names Project AIDS Memorial Quilt
The Names Project web site offers information on the history of the quilt, how to make a panel for the quilt, AIDS information & prevention, and dates & locations for the quilts display.
My Child Is Gay
An article written for parents who are dealing with the initial news that their child is gay or lesbian. Located at Mental Health Net.
People for the American Way (PFAW)
These folks do a great job of keeping track of the radical religious right and their dangerous political agenda.
The Gay Gene
Biological and genetic studies relating to sexual orientation.
Religion/Spirituality
"Mixed Blessings" - from the HRC
Download HCR's comprehensive look at mainstream religions' recent treatment of gays and lesbians. (requires Adobe Acrobat).
Ontario Consultants on Religious Tolerance (OCRT)
The OCRT is run by a group of four volunteers. Their purpose is to help others in understanding different religions; to address religious, spiritual and ethical "hot topics"; and to expose religious hatred and misinformation. The site contains over 400 essays and menus.
See also: OCRT's Homosexuality & Bisexuality Pages
Gay Christian Online
Information for Living a Gay and Chrisitan Life. Scriptures for the Gay Christian, information about sexual ethics, dating, relationships, family and more.
Ex.Ex Gay
The Ex.Ex Gay site concentrates on personal stories of gays and lesbians who were once involved with ex-gay ministries and organizations, only to find that they could not change their sexual orientation. This site also provides honest information about ex-gay organizations such as Exodus International, Desert Stream Ministries, and Homosexuals Anonymous.
Whosoever
Whosoever is an online journal for gay, lesbian, bisexual and transgendered Christians.
Cyberhome for GLBT Christians
As the name implies, Cyberhome for GLBT Christians is a place on the web for gay, lesbian, bisexual and transgendered Christians. This site features essays, a web-based user discussion and comment area, a Christian reading list for GLBT persons, relevant links, and a list of welcoming congregations and their URL's.
Can Religion Change Your Sexuality?
An article written by Barb Chandler located at Mental Health Net.
On God and Being Gay
An essay by Charlie Galvin.

General Interest
Leroy Aarons. Prayers for Bobby: A Mother's Coming to Terms with the Suicide of Her Gay Son. San Francisco: Harper, 1995.

Bruce Bawer. A Place At The Table: The Gay Individual in American Society. New York: Touchstone, 1993.

Warren J. Blumenfeld (Editor), Homophobia: How We All Pay The Price. Beacon, 1992.

Don Clark, Ph.D. Loving Someone Gay (Rev. & Updated). Berkeley: Celestialarts, 1987.

Eric Marcus. Is It A Choice? Answers To 300 of The Most Frequently Asked Questions About Gays & Lesbians. New York: HarperCollins Publishers,1993.

Michael Nava, and Robert Dawidoff. Created Equal: Why Gay Rights Matter To America. New York: St. Martin's Press, 1994.

Youth Information & Concerns
Sasha Alyson, editor. Young, Gay and Proud. Boston: Alyson Publications, 1991.

Robin Bernstein editor, Seth Clark Silberman, editor. Generation Q : Gays, Lesbians, and Bisexuals Born Around 1969's Stonewall Riots Tell Their Stories of Growing Up in the Age of Information. Alyson Publications, 1996.

Susan and Daniel Cohen. When Someone You Know is Gay. Dell, 1989

Thomas Cowen. Gay Men and Women Who Enriched the World. William Mulvey, Inc.: New Canaan, Conn, 1988.

Marion Dane Bauer, editor. Am I Blue? Coming Out From Silence. Harper Collins, 1994.

Aaron Fricke. Reflections of a Rock Lobster: A Story About Growing Up Gay. Alyson Publications, 1983.

Gilbert Herdt, Ed. Gay And Lesbian Youth. New York: Harrington Park Press, 1988.

Gilbert Herdt and Andrew Boxer. Children of Horizons: How Gay and Lesbian Teens are Leading the Way Out. Beacon Press, 1993.

Ann Heron, editor. One Teenager in Ten: Writtings by Gay and Lesbian Youth. Warner Books, 1983.

Ann Heron, editor. Two in Twenty Alyson Publications, 1994.

Kevin Jennings, editor. Becoming Visible: A Reader in Gay and Lesbian History for High School and College Students. Alyson Publications, 1994.

Janice Rench. Understanding Sexual Identity: A Book for Gay and Lesbian Teens. Lerner, 1990.

Bennett L. Singer, editor. Growing Up Gay/Growing Up Lesbian: A Literary Anthology. The New Press, 1993.

Kate Walker. Peter. Houghton Mifflin, 1993.

Kay Whitlock. Bridges of Respect (2nd Edition), Philidelphia: American Friends Service Committee, 1989.

For Parents of Gays & Lesbians
Leroy Aarons. Prayers for Bobby: A Mother's Coming to Terms With the Suicide of Her Gay Son. San Francisco: Harper, 1995.

Nancy Andrews. Family: A Portrait of Gay and Lesbian America. San Francisco: Harper, 1994.

Robert A. Bernstein. Straight Parents, Gay Children: Keeping Families Together. Thunder's Mouth Press, 1995.

Gloria Guss Bock. Are you Still My Mother? Warner Books, 1985.

Mary V. Borhek. My Son Eric. New York: Pilgrim Press, 1979.

Beverly Cole. Cleaning Closets: A Mother's Story. St. Louis: Chalice Press, 1995.

Rob Forman Dew. The Family Heart: A Memoir of When our Son Came Out. Addison-Wesley, 1994.

Betty Fairchild, Nancy Hayward. Now That You Know: What Every Parent Should Know About Homosexuality Rev. New York: Harcourt, Brace, Jovanovich, 1989.

Ann Muller. Parents Matter. Tallahassee, FL: Naiad Press, 1987.

Louise Rafkin. Different Daughters: A Book by Mothers of Lesbians Cleis Press, 1987.

Carolyn Welch Griffin, Marian J. and Arthur Wirth. Beyond Acceptance: Parents of Lesbians and Gays Talk About Their Experiences. New Jersey: Prentice-Hall, 1986.

Religion and Sexual Orientation
John Boswell. Christianity, Social Tolerance and Homosexuality: Gay People in Western Europe from the Beginning of the Christian Era to the Fourteenth Century. Chicago: The University of Chicago Press, 1980.

Malcolm Boyd, Nancy L. Wilson.Amazing Grace: Stories of Lesbian and Gay Faith. Crossing Press, 1991.

Elisabeth Schussler Fiorenza. In Memory of Her. New York: Crossroads Publishing Company, 1988.

Chris Glasser. Uncommon Calling: A Gay Man's Struggle To Serve The Church. San Fransisco: Harper & Row, 1988.

Chris Glasser. Come Home!. San Fransisco: Harper & Row, 1990.

Jeannine Gramick, Robert Nugent (Eds.). The Vatican and Homosexuality. New york: Crossroad, 1988.

Jeannine Gramick. Homosexuality and the Catholic Church. Chicago: Thomas More Press, 1983.

Richard Hansbany, editor. Homosexuality and Religion. Haworth Press, 1990.

Bruce Hilton. Can Homophobia Be Cured? Wrestling with Questions that Challenge the Chruch. Albington Press, 1992.

Raymond Holtz. Listen To The Stories: Gay Men and Lesbian Catholics Talk About Their Lives and the Church. New York: Garland Publishing Inc., 1991.

Reverend Howard H. Bess. Pastor I Am Gay. Palmer, 1995.

John J. McNeil. The Church and the Homosexual Boston: Beacon Press, 1988. Orig.pub.1976.

Robert Nugent, Jeannine Gramick. Building Bridges: Gay and Lesbian Reality and the Catholic Church Mystic, CT: Twenty Third Publications, 1992.

Letha Scanzoni, Virginia Ramey Mollenkott. Is the Homosexual my Neighbor? Another Christian View. San Francisco: Harper, 1980/1994.

Robin Scroggs. The New Testament and Homosexuality. Philidelphia: Fortress Press, 1983.

John Shelby Spong. Rescuing the Bible from Fundamentalism. San Francisco: Harper, 1991.

Mel White. Stranger At The Gate: To Be Gay And Christian In America. New York: Plume, 1994.

For Gay, Lesbian & Bisexual People
Betty Berzon, Ph.D. Setting Them Straight: You can do something about bigotry and homophobia in your life. Plume/Penguin, 1996.

Betty Berzon, Ph.D. (Editor). Positively Gay: New Approches to Gay and Lesbian Life. CelestialArts, Berkeley, 1992.

Betty Berzon, Ph.D. Permanent Partners: Building Gay and Lesbian Relationships That Last. Dutton, 1988.

Mary Borhek. Coming Out to Parents. Pilgrim, 1993.

Loraine Hutchins and Lani Kaahumanu, editors. Bi Any Other Name: Bisexual People Speak Out. Alyson, 1991.

Paul Monette. Becoming A Man: Half a Life Story. Harper Collins, 1992.

John Preston, editor. Hometowns: Gay Men Write About Where They Belong. Penguin, 1991.

Diane Raymond. Looking at Gay and Lesbian Life. Beacon Press, 1985.

Phillip Sherman. Uncommon Heroes: A Celebration of Heroes and Role Models for Gay and Lesbian Americans. New York: Fletcher Press, 1994.

Michelangelo Signorile. Outing Yourself: How to Come Out as Lesbian or Gay to Your Family, Friends, and Coworkers. Random House, 1995.
CLICK HERE TO GO BACK TO THE MAIN INDEX PAGE


CLICK HERE TO GO BACK TO PAGE 1 OF THE YOUTH RESOURCES PAGE
|CLICK HERE FOR LOCATIONS AND TIMES OF RAY OF HOPE CHURCH MEETINGS|